Meet Helen – an RMT and RN who
understands your unique surgical journey.
… tailored to provide safe and quiet therapeutic massage health care specifically for the trans/non-gender conforming/queer community of Toronto…
Recovering from surgery is no easy feat. You have your reasons for having surgery: you have elected for gender realignment surgery. Your dream has finally become a reality. Your journey is entering a new chapter. At Transitions Massage, we will help heal your wounds, soften your scar tissue, decrease your anxiety and tension, build your confidence, and ease your transition into the new you.
As an RMT and an RN, I see beyond your surgery. I see you as someone who is ready to take on the world, one who has faced challenges with courage, and a person who wants a good ally in their corner.
These are your times of transition and you deserve a recovery expert who has seen the insides of the operating room and understands the challenges that brought you here.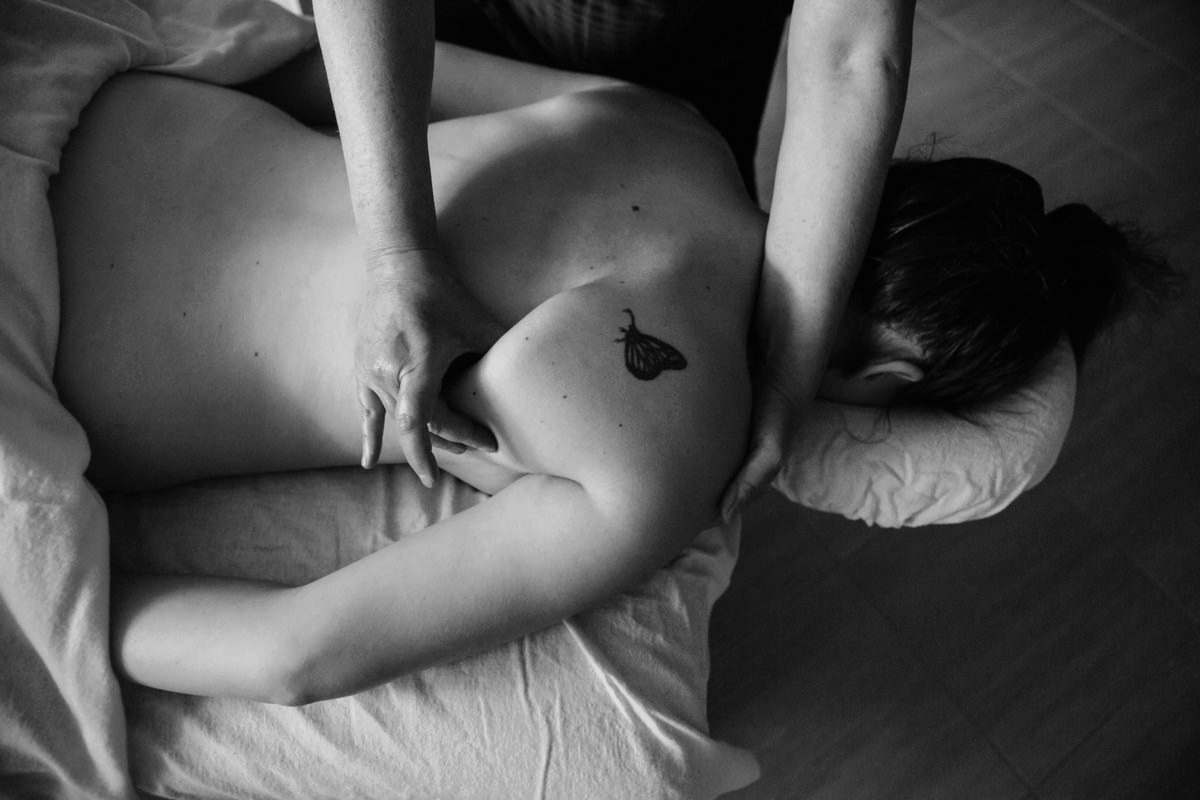 You already know that massage therapy is ideal for decreasing stress, alleviating anxiety, and relieving tension in muscles. Transitions Massage takes massage therapy beyond relaxation into your pre-surgical preparation and your post-surgical healing. With a professional history as a Registered Nurse and a Registered Massage Therapist, I am uniquely qualified to help you on your journey.
Top Surgery or Breast Construction
Scars are a sign of healing. Regardless of whether you've been waiting years for top surgery (or breast construction) as a part of your gender reassignment, or it was sprung upon you as the only option for cancer treatment, massage therapy can help release scar tissue, encourage lymphatic drainage, and soften and release any fascial adhesions that may begin to develop post-op. We'll also address any recurring stress or emotional side effects of hormone therapy.
Facial Feminization
Very gentle massage coupled with manual lymphatic drainage (MLD) techniques to your face, scalp and neck pre and post FFS helps prepare your tissue before surgery and can hasten the resolution of swelling and bruising during your recovery. Visualization techniques coupled with deep breathing can relieve the anxiety and help retrain the holding patterns around the jaw, brow, and anterior neck that formed long ago.
Phalloplasty
Donor site (arm or thigh) tissue health is of utmost importance for successful grafting and complication-free healing. MLD used pre and post operatively helps encourage a successful "take" of your graft and reduced swelling for your scar. This treatment plan is a long term commitment and is best if well thought out and planned pre-op. Sliding scale for this treatment schedule is offered as the best routine is 2-3x/week. Call me to discuss.
Your Whole Healing
Our emotions affect our physical bodies. Certain scents, colours, sounds, or memories can trigger physical sensations. While your appointment will address any physical complaints, we will also focus on treating any anxiety, insomnia, or depression you may be experiencing from your surgery. With massage therapy, we can heal new wounds and old trauma. And believe it or not, most of my clients describe their therapy as "fun". I have a wicked sense of humour and find laughter to be the most healing medicine of all.
Diabetes & Chemotherapy Complications
Chronic diabetes and certain chemotherapies can cause venous and lymphatic insufficiency, leading to decreased circulation, swelling, pain, numbness, and tingling (peripheral neuropathy) in your extremities. Despite your best attempts to manage your diabetes, you may find yourself with extremities developing sores that are resistant to healing, or lymphedema. As a preventative measure, regular massage can temporarily help restore venous and lymphatic circulation to your affected areas.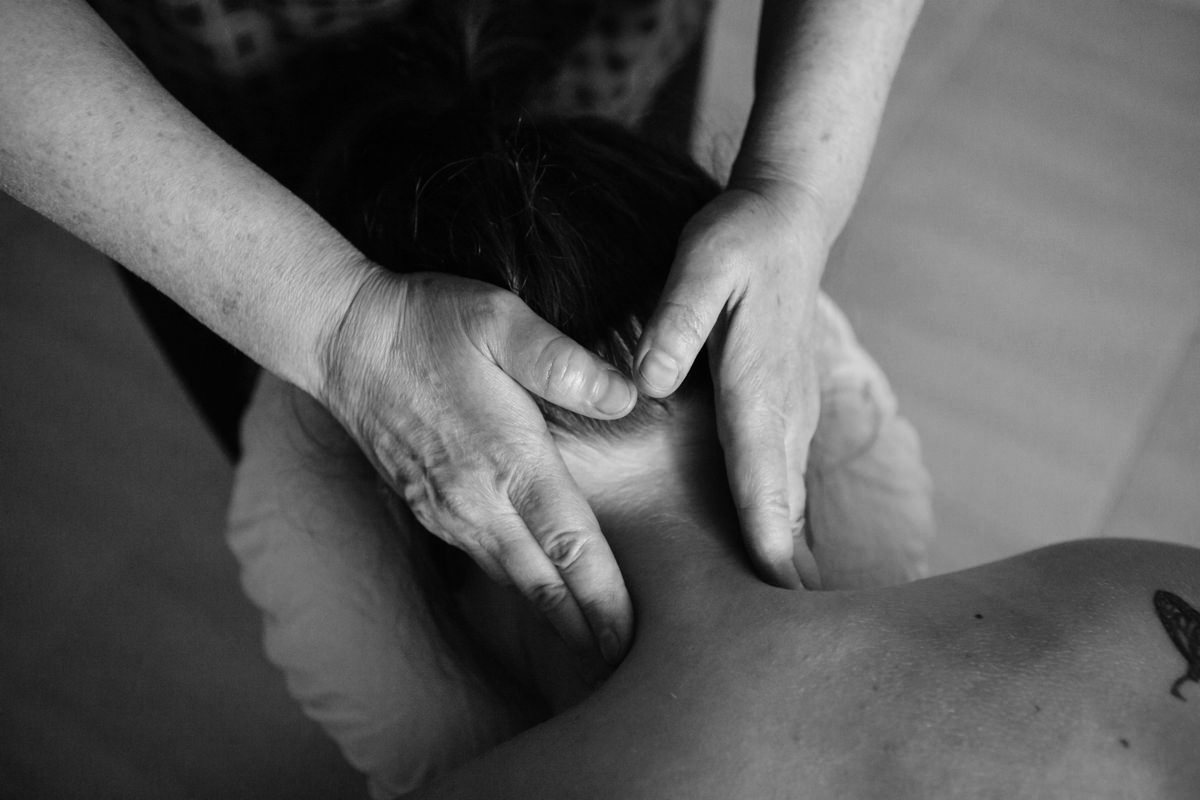 Your Transition, Your Massage Clinic
Transitions Massage is clean, quiet, and serene. The massage therapy room is a calm environment with dim lights and great tunes (or bring your fave CD/MP3s). Upon entering, you can physically sense that you are welcome here. Since this is a home-based clinic, you won't find yourself in a busy waiting room or surrounded by strangers. It is a space purposefully designed for healing.
The clinic is on a residential street in the Junction neighbourhood. It is located in the lower level suite. Parking is available on the street or in the driveway.
Accessibility & Allergy Statement
There is a small flight of stairs up to the front door of the clinic then a full flight down into the lower level treatment rooms.
This is a Scent-Free Clinic. Please refrain from wearing perfumes or scented products, or smoking prior to your appointment.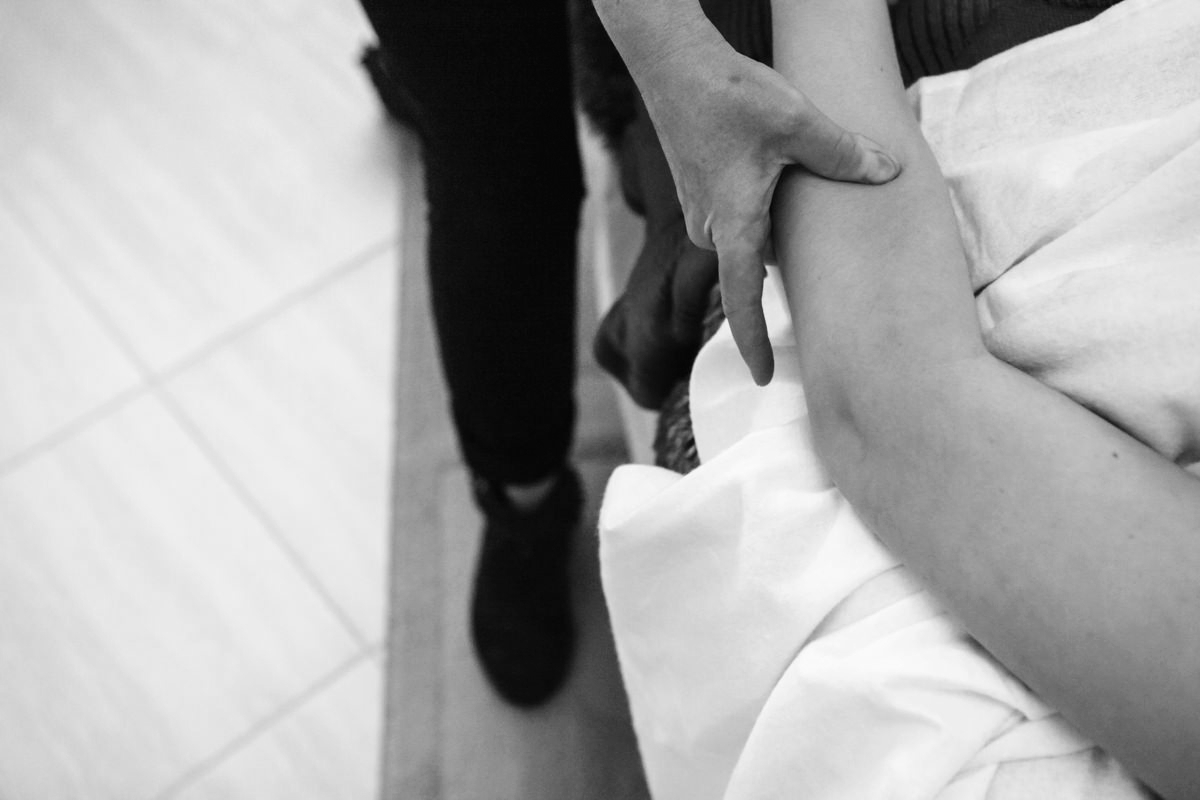 Helen Stiller
& Transitions Massage
I'm a strong believer in everyone's capacity to heal. It's why I became a nurse in the first place. I wanted to be an ally to people who were going through difficult, challenging, and life-changing experiences. Hospitals are one of the places we are at our most vulnerable. Hospitals change people.
I first worked as a Registered Nurse in oncology and obstetrics, learning the nuances of recovery and healing. I quickly realized I could be my most effective outside the confines of back-to-back 12hr shifts, and instead be more present through the whole recovery process. I became a Registered Massage Therapist, and though I still moonlight as a nurse in a leading Toronto cancer hospital, I consider myself fortunate to work with people who are stepping into their best selves, choosing wellness over sickness and ownership over gender dysphoria.
My nursing background means I bring my medical training to your assessment while trusting my hands and our intuition during your treatments. I graduated from Sutherland-Chan's 2200 hr massage therapy diploma program in 1997 and am a current member of the RMTAO and RNAO. As well, I am a member in good standing with WPATH (www.wpath.org) and follow the SOC 7 guidelines. You may also find me listed as a service provider on the RHO website (www.rainbowhealth.ca)
I use a variety of massage and visual techniques in my practice including:
General Swedish Massage

Visualization & EMDR techniques in conjunction with massage

Deep Tissue Massage

Trigger Point Release

MyoFascial Release coupled with therapist-assisted stretching

PNF Stretching / Proprioceptive Neuromuscular Facilitation

Neuromuscular Integration & Structural Alignment

Manual Lymphatic Drainage
These techniques are designed to soften and release scar tissue, enhance lymphatic and venous circulation, alleviate tension, encourage your body's natural healing process, and help retrain your mind to stop its circular worry patterns.
Through massage therapy, I lessen the fear, anxiety, and pain that comes with illness, surgical intervention, and feeling out of control. Massage can decrease the impact of scar tissue, strains, sprains, and negative holding patterns.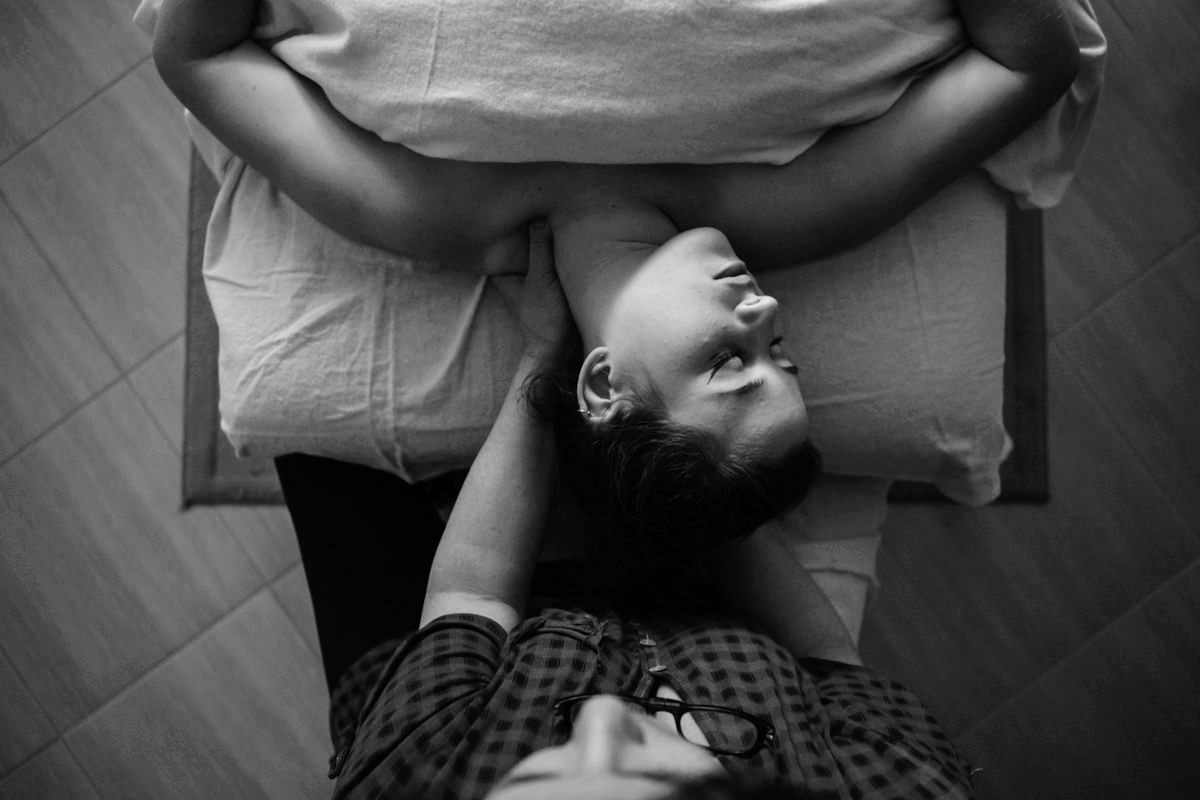 Frequently Asked Questions
When can I start massage therapy after my surgery?
This is highly individual and dependent on your doctor's medical clearance. Once you have their "go ahead", massage therapy can begin as soon as you are ready. The techniques I use will depend on your pain tolerance and treatment goals.
For relaxation or decreasing anxiety and compensatory musculoskeletal issues, massage therapy can be a part of your entire surgical journey.
For edema drainage, scar tissue reduction and fascial adhesion release, treatments may start as early as 2 weeks post-surgery or anytime thereafter. With your consent, I will need to communicate with your surgeon, endocrinologist, or oncologist about any concurrent chemotherapy, radiation, or hormone therapy.
What can I expect at my first appointment?
When you arrive for your initial appointment, you'll fill out a medical and health history form. Please arrive 5 minutes early in order to fill out the intake history and sign the consent forms.
During follow-ups, we will review your response to the previous treatment and discuss current challenges, pain or tension you're experiencing, and modify your overall treatment goals, if needed.
Your treatment will take place in my private clinic room. The lights are dimmed and there is soft music playing to help you relax. The lotion I use for my massage therapy is scent-free, hypoallergenic, and gentle on the skin.
This is your time for healing. After your treatment, drink plenty of water and take some time to move back into your daily responsibilities.
How long is a massage therapy appointment?
Initial appointments are 60-75 minutes long (but you are only charged for 60 minutes) . We'll use this extra time to go through your medical history before your treatment. Follow-up appointments may vary from 30-minutes to 90-minutes depending on your treatment needs. You will be prompted during the booking process to choose the length of your appointment.
All appointment times include consultation, assessment, hands-on massage therapy and home care instruction.
What is your cancellation policy?
Any appointment that is cancelled or rescheduled less than 24 hours before it is to occur will be subject to a fee of 50% of the after-tax cost of the scheduled treatment. The cancellation policy is enforced without bias or exception, and ensures that appointments are kept available for all clients in need.
How do I book an appointment?
My Hours are flexible and if you do not find an opening when you click on the on the "Book an Appointment" icon, call/text/e: (416)997-7073 helen@transitionsmassage.ca
Make sure to state your name and number, and who or how you were referred.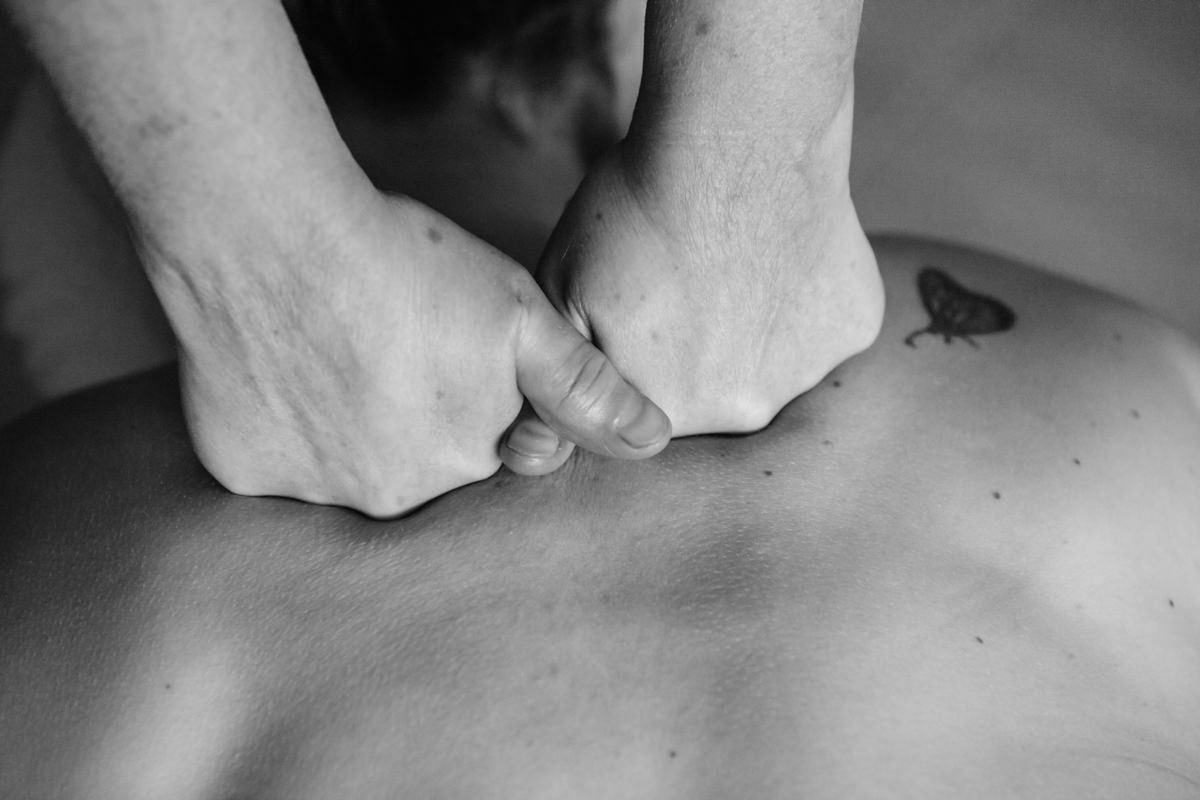 Initial visit
$100 (60-75 minutes, includes initial consultation and treatment)
Follow-up appointments:
60 minutes – $100

75 minutes – $120

90 minutes – $140
Payment accepted by cash, cheque, or e-transfer at time of appointment

Insurance receipts are provided for all treatments

2019 rates include all applicable taxes
This is your transition, your journey, and your health. Your experiences make you who you are but your scars don't need tell the tale for you. I can help.
Questions? Concerns? Feel free to call, text, or email at:
Helen Stiller, RN RMT
416-997-7073